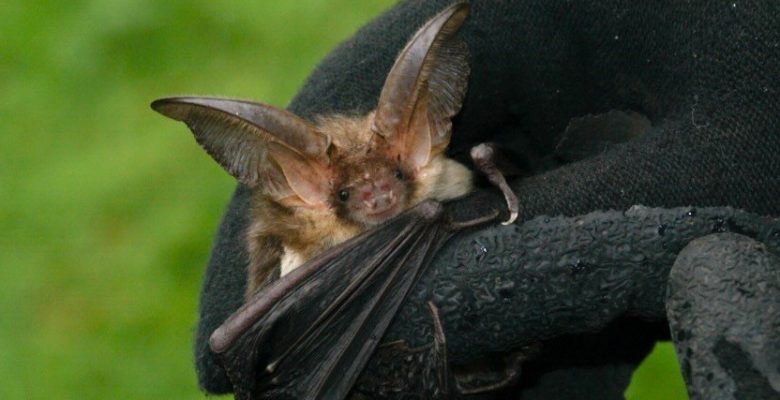 Center Parcs Whinfell Forest sits on the edge of the Lake District National Park and is an award-winning holiday village, known for providing short breaks in natural forest surroundings. EcoNorth continues to contribute to the enhancement of the wildlife that flourishes on site and which visitors enjoying watching.
The site is recognised as a sanctuary for the near threatened red squirrel and supports a wide array of protected species including great crested newt, badger, otter and bats. The site's habitats are of a unique assemblage including deciduous and plantation woodland, heathland, wetland and bog, which support diverse and interesting flora. The rare creeping lady's tresses is most at home in the woodlands, despite being otherwise restricted to the ancient Caledonian forests.
The village is continually evolving with new activities and accommodation which means that monitoring and protecting the wildlife on the site is even more important.
Over the past six years, EcoNorth has provided ecological support and advice to the Conservation Ranger team based at Whinfell Forest, a relationship which has developed through EcoNorth's role within the association of Wildlife Trust Consultancies (WTC); across the UK, WTC ecologists support Center Parcs and their teams in promoting biodiversity.
At Whinfell Forest, our ecologists support the ranger team in collecting and collating annual data through protected species survey and habitat survey. With this data, our consultants provide an annual report which assesses the health of species and habitats on site. Our recommendations are used to inform habitat management on site for the following year. In addition to annual monitoring and survey work, we have also provided a number of training days for the rangers at Whinfell Forest, from bat handling and botanical identification skills through to breeding bird surveys and bat call analysis.
Throughout the past six years EcoNorth has developed a strong relationship with the rangers at Center Parcs and the wider team; through this relationship we have been able to support in the long-term monitoring of a number of protected species which in turn has allowed Center Parcs to manage the site in the best interest of such species.
The success of the award-winning short break location can be partly attributed to the richness of the biodiversity on site and the way in which it is managed. Through this project EcoNorth have been able to support the aims of Center Parcs and in turn, the status of biodiversity throughout the site.
| | |
| --- | --- |
| Project Start & End Date | 2011 – ongoing |
| Client | Center Parcs |
| Location | Center Parcs Whinfell Forest |
'Center Parcs appointed the Wildlife Trust Consultancies six years ago to provide us with additional ecology support. In that time our Conservation Rangers at Whinfell Forest have developed a good partnership with the team at EcoNorth, who have provided us with a wide range of support. They have given training to our rangers to help develop their knowledge and experience as well as crucially supporting surveys, annual reports and specialist advice and guidance. This has helped inform us on management decisions in relation to the forest landscape and habitats. To us and to guests, the environment remains the most treasured aspect of the Center Parcs experience and this relationship has been key in making sure wildlife at Whinfell Forest, continues to flourish.' Richard Watson Landscape & Asset manager, Centre Parcs