Wintering Birds
Wintering Birds Surveys can be undertaken from October to March. Find out more about our ornithological services here.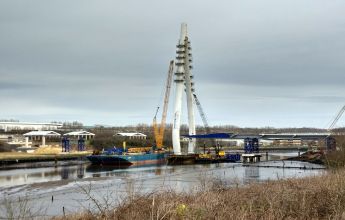 The Northern Spire bridge is an impressive new bridge structure for Sunderland City Council. The design involves the construction of a three-span, cable-stayed bridge with a 105m A-frame pylon, crossing the River Wear. The bridge will have two lanes of traffic in both directions, as well as dedicated cycleways ...
No Comments
Day 5: Robin is really a contraction and diminutive of "Robert".  The original word ...
No Comments
Day 4: A robin's heart beats 1,000 times a minute. Photo credit: Carl Bovis ...