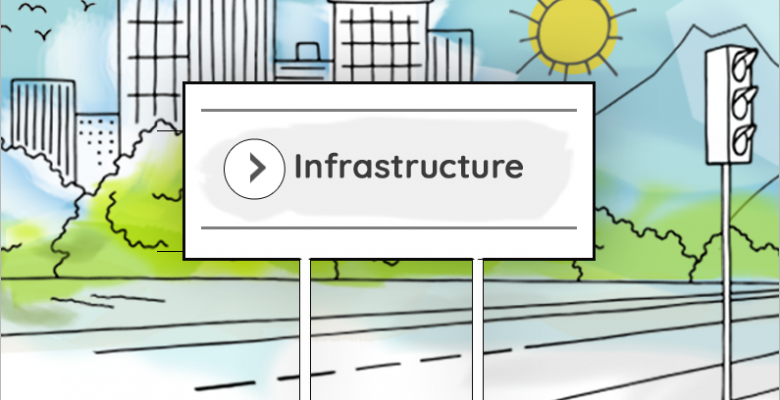 Our Tips for a Successful Infrastructure Project
Infrastructure projects bring with them a range of ecological challenges and opportunities. Based on our extensive experience of delivering award winning infrastructure projects, here are our tips on the most important things to consider to enable successful integration of wildlife and habitat protection and enhancement. Our aim is to not just keep your project legally compliant but to turn wildlife into an asset and a shared passion for your team and local community.
Tips:
Early identification of ecological constraints or opportunities in the appraisal or design / assessment process can help to avoid challenging ecological constraints and provide opportunities for wildlife and habitat enhancements
Undertake early consultation with environmental stakeholders
Embed ecological considerations within project concepts
Consider ecological constraints in project and construction programme development and plan schedules and delivery accordingly
Engage the project team at all levels with ecological and environmental considerations creating internal buy-in and understanding… effectively creating your own inhouse eyes and ears to environmental issues!
Our team of project managers and specialists  has successfully integrated the above considerations within design and construction phase works of a range of  projects including renewable energy, highways design and construction to cable route laying. In every case, EcoNorth has been able to form part of a multi-disciplinary team working to deliver the project with the best ecological outcomes in the most pragmatic manner.
We can support infrastructure projects at all stages from feasibility studies through to detailed design, baseline data collection through detailed ecological surveys, ecological assessment and consenting including Environmental Impact Assessment (EIA), Habitat Regulations  Assessment (HRA) Screening and construction phase supervision and monitoring using an Ecological Clerk of Works  all the way through to post-construction monitoring.
For a free informal chat about your infrastructure projects, please get in touch.