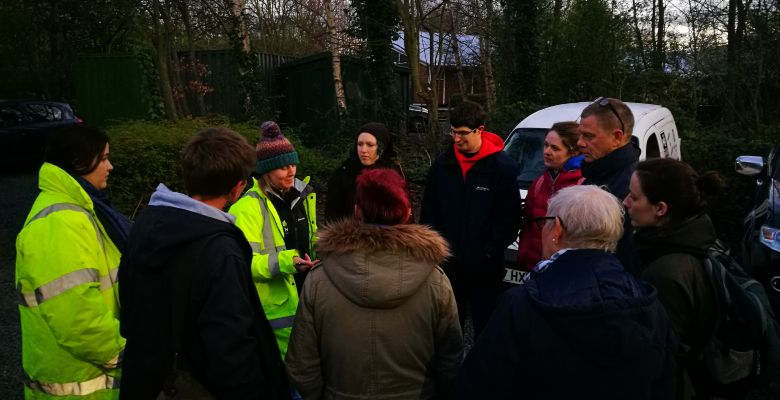 A Great Team
EcoNorth is made up of a team of trained and experienced in-house Ecologists and Ornithologists, currently numbering nine, with two business support staff to ensure that all our projects are delivered in a timely, professional and friendly manner. We also have our own highly qualified Arboriculturist who delivers a number of tree related services.
Every member of the projects team has a relevant degree in Ecology and is either a member of, or working towards membership of, the Chartered Institute of Ecology and Environmental Management (CIEEM), the industry standard for our sector. You can be assured that your projects are in the knowledgeable hands of a passionate team who are up to date with best practice and legislation.
We couldn't deliver many of our projects without the help of our dedicated subcontractors and associates working all hours of the night. We run an annual survey training session at the beginning of the bat season to ensure that all team members work safely and to the high standard we would expect. An annual survey training programme is run with students from our local universities which provides in-the-field bat identification skills and support to become a freelance Ecologist with EcoNorth.
Our successful annual Ecological Consultant internship programme, running since 2014, has led to permanent full-time employment in the environmental sector to every participant; something that we are very proud of!