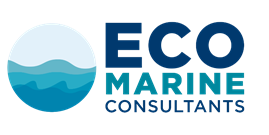 EcoNorth recognises that wildlife doesn't just end at our coastlines and that many of the developments we deliver impact both terrestrial and marine habitats.  It is this recognition which has inspired EcoNorth and Eco Marine Consultants Ltd to cement their relationship and ongoing collaboration through a formal Memorandum of Understanding, creating a combined force which will provide our clients with expert guidance covering all ecological issues and allow constraints to be fully identified, managed and mitigated across both the marine and terrestrial environments.  Our all-encompassing consultancy services provide consistency and quality allowing us to respond rapidly and effectively to the needs of our clients.
Eco Marine Consultants are leading experts in marine ecology, surveys and conservation.  The company was formed to provide authoritative scientific advice on the impacts of major developments in the marine environment to a diverse array of clients.
Working at the cutting edge of the marine consultancy sector, Eco Marine Consultants meets the diverse needs of their clients in the face of increasing legislative pressures of working in the marine environment.  The Eco Marine team has specialist expertise in the design and implementation of monitoring programmes, the provision of impact assessments and consultancy outputs, primary research and high quality reports.  With an in-house laboratory, expert staff, and wide network of associates, the team at Eco Marine Consultants are renowned for conducting benthic, epibenthic and fisheries studies in a range of marine habitats.
The team at Eco Marine Consultants and EcoNorth recently teamed up to deliver an integrated terrestrial and marine project in the Thames Estuary.  This exciting project called for bespoke survey design and conduct as well as the delivery of several outputs including Phase I intertidal and terrestrial surveys, a literature review of fisheries data, a Habitats Regulation Assessment (HRA), an Ecological Appraisal and an Ecological Enhancement Plan; all of which were delivered as a collaborative effort.  This success of the Thames Estuary project demonstrates the effective nature of the partnership which utilises the specialist knowledge of each organisation to provide clients with a one-stop-shop to deliver integrated survey, advice and assessment for projects that span the land/sea interface.
For further information, please contact John Thompson.