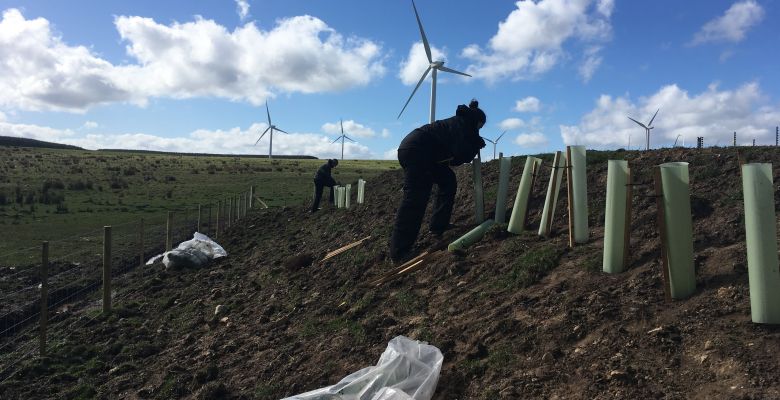 What are Specialist Tree or Arboricultural Services?
Specialist Arboricultural Service is a broad term which encompasses a variety of detailed services relating to trees, their wellbeing and the value they provide to humans.
When Do I Need To Get In Touch?
Trees are valuable assets that need to be monitored and preserved. If you been advised that you require any of the surveys listed below, it is best to get in touch with an arboriculturist as soon as possible. If it is not listed here, please get in touch as we are usually able to accommodate requests.
How can EcoNorth Help Me?
EcoNorth offers a range of specialist arboricultural services:
Veteran Tree Management Advice: Ancient and veteran trees are a valuable asset and often of social, cultural and historical value. Careful and sensitive management of these trees is essential, and we are able to advise on measures to prolong their useful lives and keep the nearby environment safe.
Tree Hazard Assessments: These are designed to look at individual trees where a more detailed inspection can be undertaken to identify, discuss and quantify works or other issues that may influence people or structures positioned close by. As part of an owner's duty of care, it is essential that you are aware of any risks or hazards your trees may pose, especially in higher risk zones eg public spaces.
Tree Evaluations: The Royal Institution of Chartered Surveyors (RICS) recognises the benefits to owners and the environment of putting a value on trees. This can include a monetary and a social value. Our arboriculturist can carry out evaluations to aid the owner in putting a value on his tree assets for insurance and investment purposes. We can also carry out TEMPO tree valuation to aid the decision regarding whether a tree preservation order is appropriate.
Arboricultural Supervision and Site Monitoring: Working on trees is a skilled operation. It is therefore necessary to specify tree pruning works in a correct and detailed manner to avoid trees being over pruned and to ensure a correct, safe and sensitive approach to pruning in accordance with the current national and international standards. We can advise on tree works during the construction process to ensure the best outcomes for the tree and the construction process whether it be removal, pruning, moving, working in rooting zones or tree planting. We are experienced in monitoring tree planting during their establishment phase to advise on replacement and the vitally important formative period. This can save a lot of time and money in the long term by ensuring that new trees are suitable, healthy and manageable in a cost effective way.
We have a wide range of experience when it comes to arboricultural services. Our in-house arboriculturist, David Beaver, can advise you on the requirements of your development and trees. We produce detailed reports providing clear constructive advice.