Wintering Birds Surveys can be undertaken from October to March.
Find out more about our ornithological services here.
Mark Middleton PGDip
Senior Ecologist
I started at EcoNorth as a part time Senior Ecologist in July 2014, and have since progressed to a full-time role within the team. As a Senior Ecologist my key roles are managing a variety of large-scale complex projects; designing and leading protected species surveys; producing reports from Method Statements to Ecological Impact Assessments (EcIA) […]
Ask a question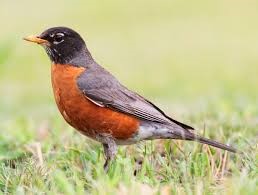 Day 9: An American robin isn't a robin at all, but a migratory songbird of the true thrush genus.