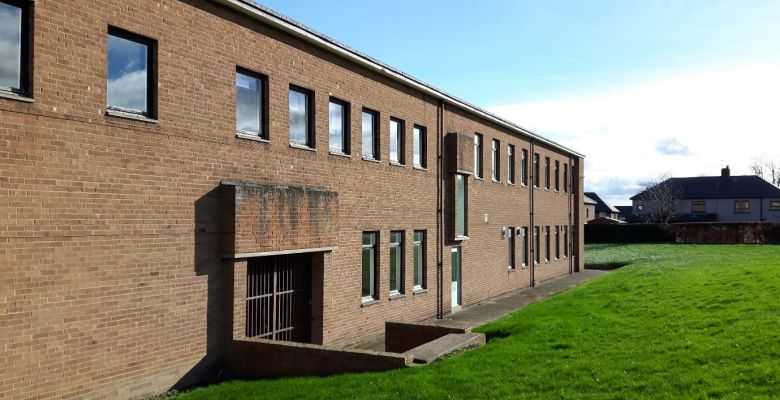 For a number of years EcoNorth has undertaken ecological consultation and survey work for Northumberland County Council for a suite of schools across the county. The majority of the schools were due to undergo demolition or improvement works.
Appointed as Consultant Ecologists for the School's Improvement Programme we have worked on fifteen schools across the county ranging from local sites in Seaton Delaval through to the very limits of Northumberland's northern border in Coldstream. Our local knowledge and extensive experience has ensured that we were able to provide pragmatic, time sensitive services throughout the Programme's lifetime, from the Pre-planning application stage to project build and completion
EcoNorth was involved from the initial consultation, preliminary bat roost assessments, preliminary ecological appraisals and invasive species surveys. Given the age and condition of many of the sites, the majority of the schools required bat activity surveys throughout the summer months with breeding bird checks, invasive plant surveys and management plans and great crested newt surveys and assessment.
Having undertaken such surveys, our Ecological Consultants were able to support the programme through to completion using a variety of tools proportional to conservation value of individual sites. These included:
–Method statements
–Toolbox talks
–Provision of Ecological Clerk or Works at demolition and/or construction stage by our European Protected Species Licenced (EPSL) Bat Ecologists
–European Protected Species Mitgation Licences and Bat Low Impact Licences (BLIC)
Many of the schools were found to support roosting bats and we were pleased to provide Northumberland County Council with BLIC option where the number and species of bats were of "Low Conservation Value" in accordance with Natural England guidelines. The benefit of this type of licence is that the processing time is reduced to 10 working days from the standard 30. Our Registered Consultant, Claire Snowball, one of the small number of consultants nationally who are experienced enough to apply for BLICs, worked closely with the client to enable them to meet their strict work schedule.
| | |
| --- | --- |
| Project Start & End Date | 2012 – ongoing |
| Client | Northumberland County Council |
| Location | Northumberland |
| Contract Value | c.£70,000 |
"I have very much enjoyed working in partnership with EcoNorth on a range of sites including schools and other public buildings. They have been collaborative, flexible and very professional, offering good advice from the early stages to completion of projects. They have been instrumental in 'de-risking' our projects, consistently delivering to our project timetables and budgets. I highly recommend them."
Ann Deary-Francis, Ecologist
Northumberland County Council